With the warmer summer months and the longer days that they bring along with them most of us tend to play around with our styles and beauty looks a little. Maybe it's because our tan lets us suit more colours or perhaps it's simply because we're out and about a bit more thanks to the better weather. Whatever the reason, summer is that time of the year when we can be a little bit more daring and shake things up style-wise and that includes with our accessories.
Perhaps in winter because we are so weighed down with woolly hats and scarves and bulky coats, many people tend to keep their accessories either supremely cosy and practical or on the other hand minimal since they won't really be seen as much. However during summer there is pretty much nothing to hold us back meaning that we can go a bit wild so to speak when it comes to what accessories and where. One of the best things about accessories is that they can easily and cheaply keep your style up to date so if you haven't been shopping around for some of this season's best pieces then it's time to start! Here are just a few of our favourites that you can get out there.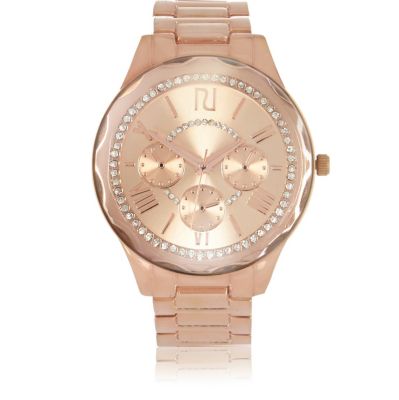 What with our smartphones pretty much permanently attached to us these days we don't really need watches these days but that's not to say that we don't still want them! Chunky metallic watches have been in style for a few seasons now and show no signs of going anywhere soon so it is high time that you jumped on this band wagon! And what other colour could you choose apart from rose gold which is a simply gorgeous shade that's been found everywhere at the moment. This gorgeous watch from River Island looks much more expensive than it actually is and costs just £35 so it is pretty much a bargain too.
A straw hat is always going to be a classic in the summer months and you know that you'll be protecting your face from those aging rays too! It will add an instant look of retro chic to your look, so why not nab yourself one today? This simple one in natural and black is simply ideal and even better it costs just £8.99 from H & M! Wear with jeans and a blazer for an upmarket look or with a pretty summer dress for a hippy one.
And there is absolutely no way that we could talk about summer accessories without mentioning a pair of funky sunglasses and what could be funkier than a pair of star-frame shaped glasses with rainbow tinting that somehow still manage to be pretty minimalistic?! If you are going to a festival or any day time events this summer then these sunglasses certainly have the wow factor to make everybody look twice. You can find them at Topshop for just £16 so nab yourself a pair today!